The Parish History Book
Drumlish & Ballinamuck Heritage & History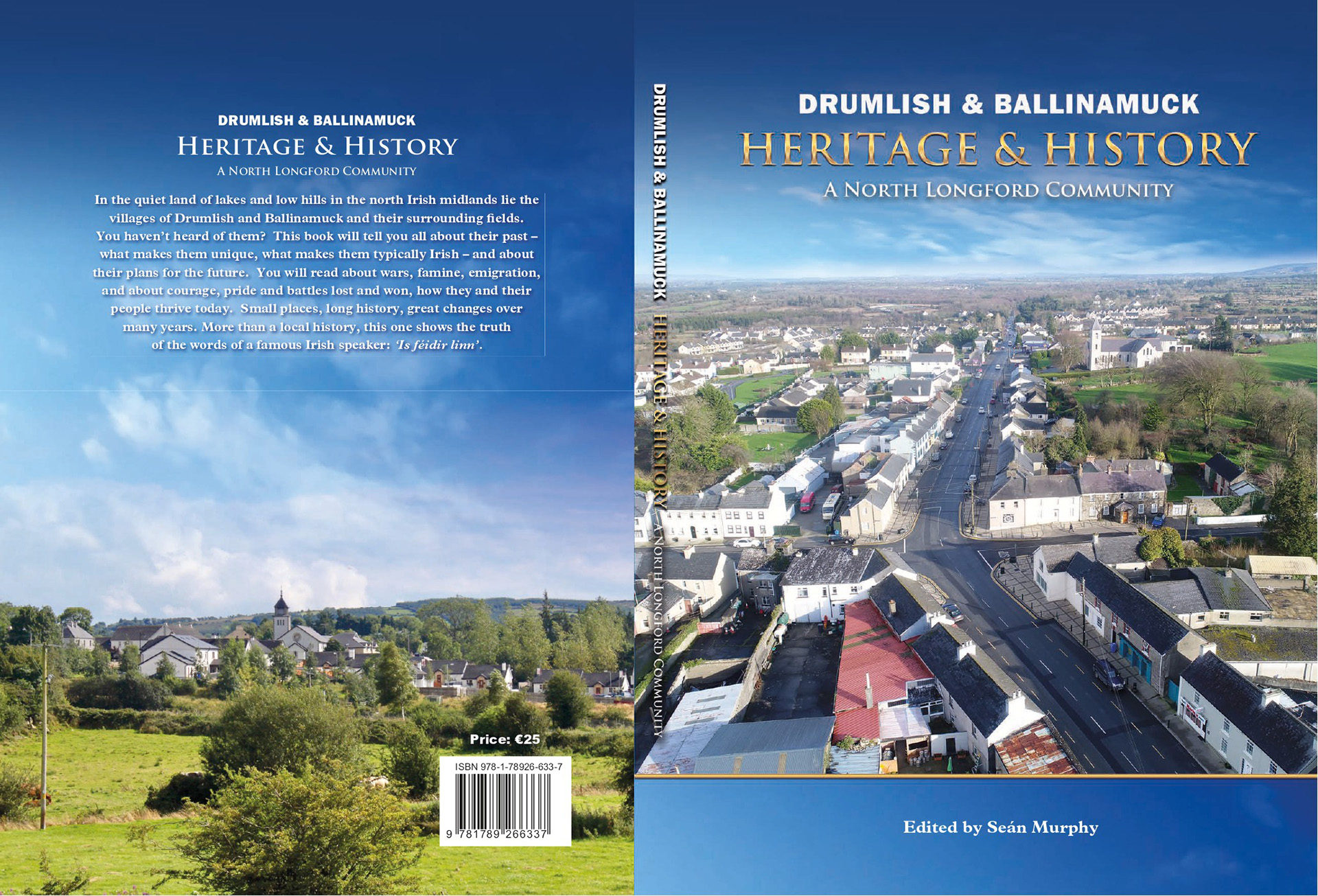 Drumlish Heritage and History: A North Longford Community covers the history of the whole parish from ancient times up to 2012, the year Drumlish Heritage & History, which later became Drumlish Heritage and History Society, was formed.
The book is in four sections: Land, about the ground where the community lives, the soil and the buildings; People: who lived there over the centuries and how they lived (for readers who like to trace their ancestors and relatives, there are full lists from old records); Chronicles: the things that happened in Drumlish / Ballinamuck over centuries; and finally, Background: churches, schools, sports, folklore, language and legends.
It was launched on a beautiful Spring evening on 2 May 2019 by Dr Mel Farrell – professional historian and University lecturer.
A group of eight, led by Annette, worked for two years to put the book together. They were:
Liam Caldwell, Clonmacart/ Dublin
Fr Liam Courtney, Clonmacart;
Pauric Gill, Corrick
Fergus Gorman, Ballinamuck
Aiden Gray, Drumlish
David Leahy, Clonmacart, Longford & Limerick
Seán Murphy, Clonmacart/ Dublin
Annette Kane, Drumlish – Chairperson of the group.
Additional contributions were made by Dr Seamus Mimnagh, Michael Lennon, Peter Kelly, Gary Brady, Padraig Rehill, Christina Jordan, Tom Crowe, Conor Ward and David Hannify.
Mary Rogers who died in 2018, the year before the book was launched, was the author of the previously-published remembrance which is the epilogue of the book.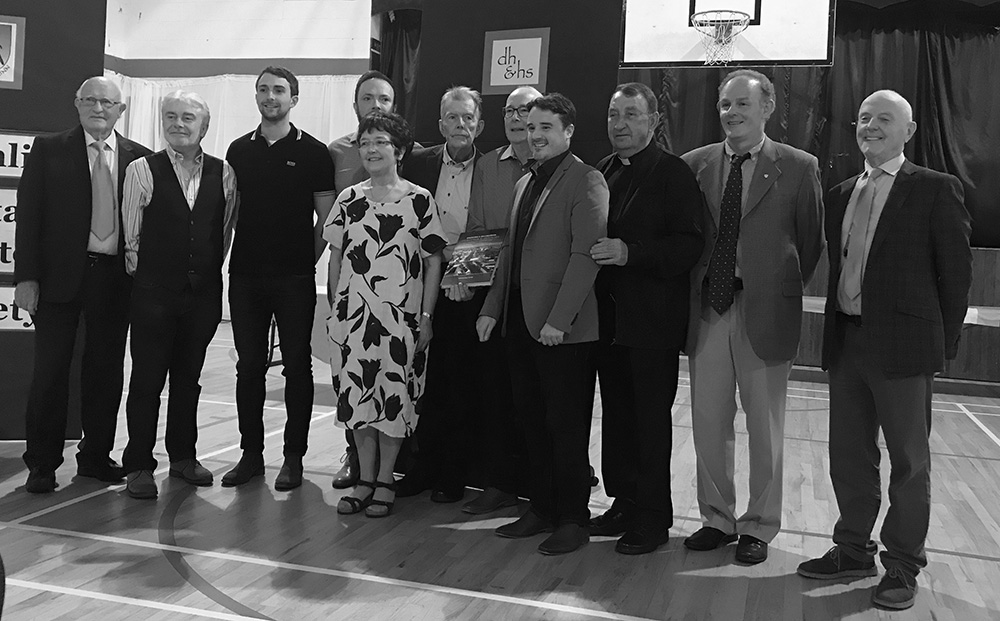 Another publication launched recently is The Townland Names of County Longford by Seán Murphy, it is a comprehensive work on the 900 townland names in the county. The preamble pages give very interesting information on how the place-names came to be and the origin of Longford as a county in a very readable and accessible format. This book is a limited print edition.