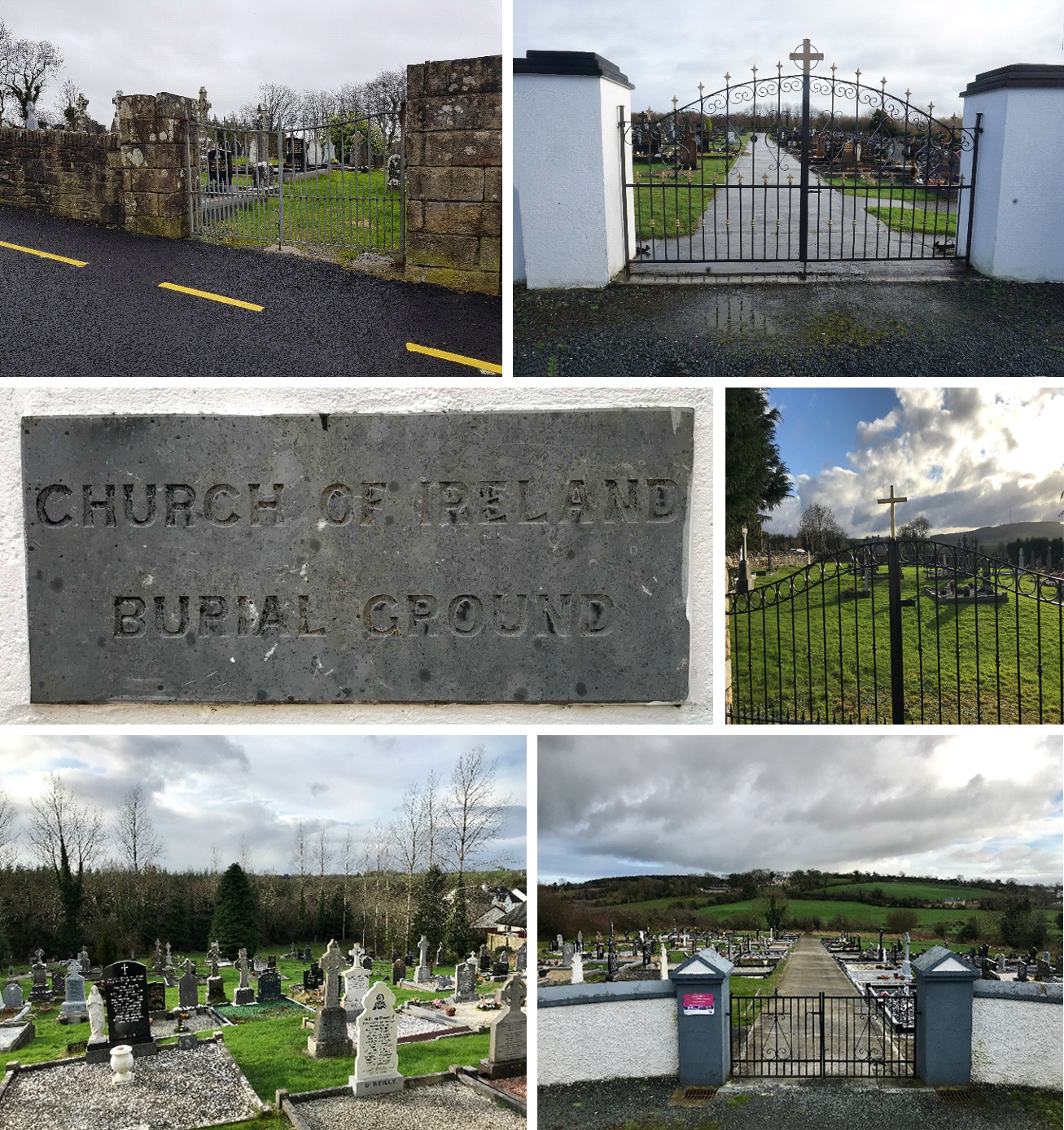 Graveyards, County Longford Graveyard Inventory (2005)
Drumlish/Ballinamuck has six graveyards, one no longer used. The oldest by far is at Kilmahon, near Corn Hill. Although the oldest gravestone there is dated 1841, the graveyard may have been a place of burial centuries ago, since it is associated with the local holy man Muadan, who lived 1500 years ago and who would have been buried there.
Drumlish village has two cemeteries, one on The Hill, the other in Barragh More townland, but referred to as Barragh locally. The former dates from before 1813, about the time a chapel was built on the site, and remained in use until the earth of the remaining space was discovered to be too shallow over the bedrock and the graveyard at Barragh was opened in 1954, being extended in recent years.
Ballinamuck, too, has two cemeteries, an old one around the church dating from the 1850s and the other opened in 1971. Mass graves, dating from 1798, are on Shanmullagh hill and are in State care.